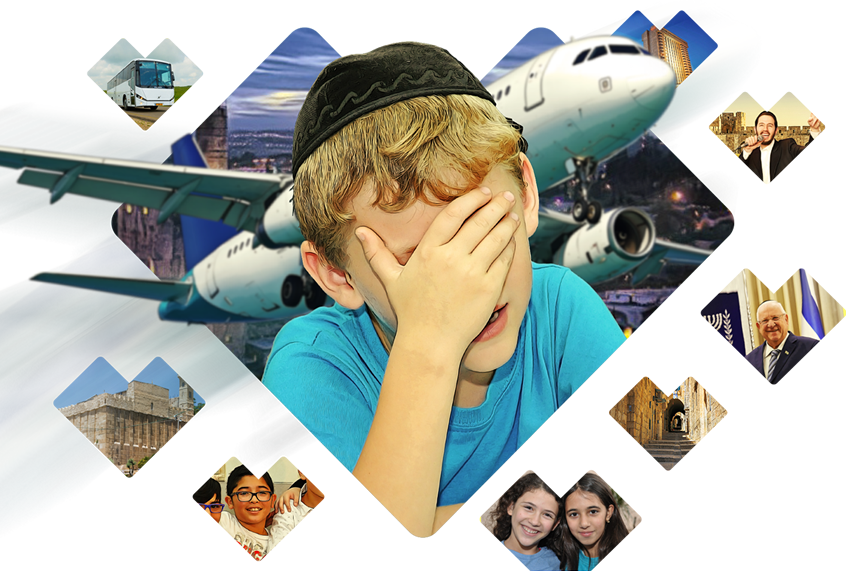 Changing the Spiritual Landscape of Eretz Yisroel
The largest educational network in Israel, Shuvu provides over 15,000 students from staunchly secular homes with a true Torah education that emphasizes proper Jewish ideals and values, along with an award-winning secular education. In its nearly 30 years, Shuvu has drawn over 100,000 Israelis closer to Torah and mitzvos.
The Mission Trailer
Perfect for an inspirational couple's getaway or with a group of friends, the Shuvu Mission is a one-of-a-kind experience you must see to believe.
Share


This was the mantra of Shuvu founder R' Avrohom Pam zt"l, a directive that now grants 15,000 children and their families the opportunity to discover a life of Torah and Mitzvos.
Witness the heroes of Shuvu in action – students, teachers, and families alike – hear their stories firsthand and be inspired. See their dedication and be impacted.
Join the Mission
"There is nothing more heartwarming than seeing, firsthand, these beautiful children who are brought closer to Yiddishkeit thanks to Shuvu. To everyone in America: go and see Shuvu with your own eyes. You will be amazed, and you too will be drawn closer."

Shuvu Mission Participant
"Seeing these children and teachers who thirsting for and sacrificing everything for Torah was an incredibly emotional and uplifting experience. Just hearing about this doesn't fully sum up what Shuvu is. I encourage everyone to witness this firsthand."

Shuvu Mission Participant
Space is extremely limited. Reserve your spot today.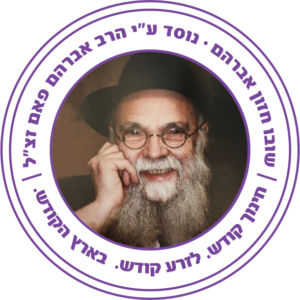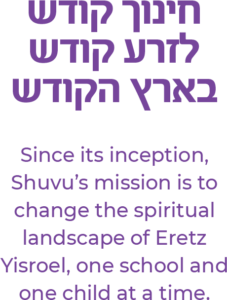 ORIGINS
The idea for Shuvu began from the podium at the Agudah Convention in 1989, when R' Avrohom Pam, the revered Rosh Yeshiva of Torah Vodaath, charged American Jewry with the directive to provide much-needed Jewish education to the hundreds of thousands of Jewish children from the Former Soviet Union emigrating to Israel.
Shuvu was Rav Pam's beloved cause, his pride and joy, and revolutionized Torah Jewry in Israel. It is no exaggeration to say that Shuvu has saved thousands of Jews from the abyss of secularism, a reality that has shaped Israel's current spiritual landscape.
TODAY
To date, the Shuvu network has changed the lives of over 100,000 students, graduates, and their families. Still, the need for Shuvu is greater than ever, as more and more Israelis are enticed and swallowed by the glamorous abyss of secularism.
Now the largest educational network in Israel, the original mission of Shuvu has remained the same. By offering a Torah education which emphasizes Jewish heritage and values, combined with a superior secular education, Shuvu continues to inspire those otherwise unexposed to the splendor of Yiddishkeit, changing the spiritual landscape of Israel, one school and one child at a time.
Can't make it to Eretz Yisroel?